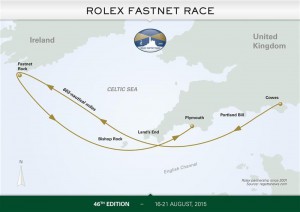 Xtreme Districts is the official sponsor of 6 yachts joining this year's Rolex Fastnet Race. The Royal Ocean Racing Club's premier event is, by some considerable margin, the world's largest and most diverse offshore yacht race. We will provide the following yachts with the Thuraya SatSleeve products to make sure these sailors can communicate, wherever they are.
Gery Trenteseaux (Courrier Du Leon)
Griff Rhys Jones (Argyll)
Merf Owen (Santana)
Pip Hare (Premier Flair)
Beth (Clipper)
The 46th edition of the Rolex Fastnet Race is lining up to be the biggest ever in the event's 90-year history. To date, 387 yachts, from over 25 different countries are entered for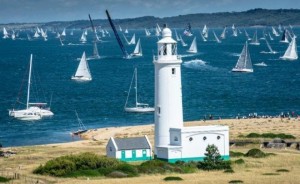 the event that takes the boats around Land's End, across the Celtic Sea before rounding the Fastnet Rock and Bishop's Rock en route to the finish line off Plymouth. Held biennially, the race has taken place since 1925, drawing competitors by the history and sporting lure of Europe's oldest and greatest offshore contest. It is legendary within the world of ocean racing.