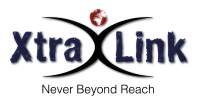 "Authorized Service Center For Codan Equipment
Expirence installation team for an emergency situation."
HF and VHF Radio Communication.
Xtra-Link in Dubai and Schaart Communication in the Netherlands have been distributors and resellers for Codan HF and Motorola PMR products for many years now. Not only do we have a large stock of transceivers, antennae and accessories we are also certified to carry out installations on a wide range of vehicles used by NGO's and Government organizations. We recently got certified as the first Codan tracking partner!
We provide TETRA, DMR, Digital and analogue HF and vehicle tracking systems (Satellite & GSM).
Private Mobile Radio is a powerful instrument that can be used to make business activities easier. Radio communication is vital and is used daily by safety and security organizations, governments, wireless service providers, broadcasters, utilities and businesses.
Communication is a key element to help humanitarian workers defy the challenge they face on a daily base and being a Codan HF service centre in the UAE, we at Xtra-Link, have done vehicle radio installations for a large number of NGO's and security organizations. 
With years of experience and frequent training on the latest technology, our team has gained the reputation of being a reliable adviser in terms of radio systems installations.
---
Motorola DMR Products
Licensed Two-Way Radios Can Help Improve Your Business Productivity.
XTRA-LINK offers a diverse array of portable and mobile two-way radios. Solutions that better enable you to efficiently coordinate and communicate with your on-the-go workforce.
Portable Radios– a full range of portable Analogue, Tetra, DMR or Atex radios to increase your productivity, safety and connectivity. 
Mobile Radios – with high-performance integrated voice and data, we can offer a complete system whether it be Motorola, Kenwood or Icom.
Radio Accessories – full range of accessories like antennae, batteries, chargers, headsets, speakers.
Special Radio Integration support – with our technical team we can integrate and design cost-effective radio solutions.
Large stock of equipment to meet customers deadline and demand.
Get a Quote
---
Codan Communication Equipment
High Frequency (HF) radio for communication over long distances.
In today's world of instant voice, email and messaging HF radio provides all of these options and has several important advantages over other types communication. It is a vital and irreplaceable wireless communications tool. XTRA-LINK is Codan Service centre in Dubai and has many years of experience in installation and commissioning HF systems.
Long Range Digital Radio– Envoy X1 and X2 for Humanitarian, peacekeeping and public safety.
2100 Patrol Manpack– A transportable solution for portable long-range voice and data communications.
Convoy – An HF and gsm tracking system which enables the user to sent and receive messages over HF or cellphone.
Antennas & Masts – We provide a wide range of supporting antenna and masts.
Installation and support – we have been chosen by many NGO's and security companies to install HF, VHF and tracking equipment in their vehicles, ranging from 4 x 4 to trucks.
Get a Quote
---
---