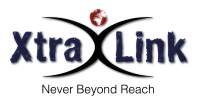 "24/7 Customer Support
Engineering and Installation Services."
Marine World
Having access to a truly global communications network, capable of ensuring that your fleet will be always connected wherever you sail, is the most compelling factor when making an important decision, and Xtra-Link certainly delivers that.  For use on ferries, cruise, regional shipping, superyachts and fishing vessels, our equipment provide the high-powered capacity to facilitate the ever-increasing demand for both bandwidth and reliability at sea. With our recent collaboration projects, with a highly reliable level of service quality and competitive pricing without compromising on quality and safety, we delivered countless VSAT system with L-band back-up, VoIP, media services, with real-time application identification and control, to manage bandwidth on board for both operational and crew welfare purposes, we are able to fully meet our customers' need.
We are offering a wide range of cost-effective broadband services, GMDSS VHF radios, marine and firefighter's handhelds.
Commercial shipping covers a myriad of sizes and shapes, from passenger vessels carrying 5,000+ people to tugboats, dredgers, rigs, to 1,000ft oil tankers and container ships of varying sizes. Each vessel has different requirements for communication. At Xtra-link we supply and service all your communication needs with cost-effective data rates and reliable quality products tailor-made to the specific needs.
As a master distributor for Cobham Satcom and radio, Vsat airtime provider and a Tier 1 Thuraya partner we specialize in radio and satellite service delivery.
·         Technical support for Cobham Satcom and radio equipment
·         VSAT airtime and hardware supplier
·         Maritime Broadband service provider
Cobham Products
With updated IMO ITU regulations the demand to upgrade your radio systems is fundamental to the safety of the vessel…
XTRA-LINK offers the latest Cobham Sailor radio and safety equipment fully approved for IMO regulations.
Cobham products– a full range of Cobham Sailor radio and Safety products along with Sailor Satcom units.
Sailor Radios and Safety equipment – Sailor GMDSS radio consoles for each area of operation starting at A1 to A4 systems. With a complete portfolio of Sailor Mini C terminals to provide approval for all your vessel requirements.
Satcom Services – Sailor Fleet broadband and Iridium terminals for all basic email and weather information required onboard.
Get a Quote
Satellite Phones and Services
Satellite services to keep you connected and updated with day to day information with your shore based office.
In today's world of instant voice, email, messaging, fax and GPS navigation, satellite internet connectivity is a necessity for keeping in touch with your office. XTRA-LINK is a Thuraya, Iridium, Inmarsat and VSAT provider and has many years of experience in installation and commissioning satellite systems for Commercial vessels globally.
Thuraya – Fixed Marine Broadband terminals allowing high data speeds of up to 444Kbps to easily access the web and download files required. Exceptional quality voice handsets to easily communicate with your agent and shore-based teams.
Iridium – Global satellite coverage for extreme remote locations as the North and South Pole. Affordable airtime packages to suit your needs in your data and voice requirement.
Inmarsat – We provide a full range of Inmarsat Fleet Broadband terminals. With units as the Fleet One terminal with affordable coastal data packages for commercial coastal fishing to report their daily catch prior to returning to port.
VSAT Services– As a direct reseller of worldwide coverage bandwidth and a Distribution partner of Sailor VSAT antenna systems we offer the Rolls Royce of Airtime and hardware packages on short and long-term projects to suit every project requirement.
Installation and support – At Xtra-link we have certified Cobham Satcom installers which have installed more than 150 Vsat terminals globally. We supply and support satellite airtime services to offshore supply and commercial vessels.
Get a Quote
---
---