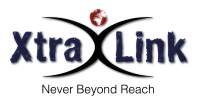 "Offshore Communication Sponsor
for marine race around the globe ."
Leisure and Adventure travel
With modern satellite technology, you have the freedom to go remote places without any hesitation. There are so many unknown factors when attempting to climb a remote mountain. For example, being able to receive an accurate weather forecast removes one of those unknown factors. Xtra-Link has been sponsoring many expeditions by Mr Arnold Coster, a Dutch mountaineer who climbed the Mount Everest several times in the last 10 years.. Additionally, Xtra-Link has been sponsoring many sailing races around the globe like the Dubai to Muscat Yacht race, Cape to Rio Yacht race,  Mossel Bay offshore race and various Dubai offshore sailing races where we equipped yachts with our unique tracking equipment. Satellite tacking units and satphones are essential items for all offshore going yachts, allowing those back home to track boats in real time.
Sailing is a sport to be taken seriously, even if just participating for leisure. The Ocean is clearly no place to take risks without taking any safety precautions. In today's day and age, the requirement for updated weather reports and reliable navigation instruments while out at sea is vital for a safe passage. Xtra-link provides certified and fully trained staff to assist you with all of your leisure navigation and communication needs.
At Xtra-link we provide state of the art navigation and communication equipment to make your passage and time at sea as safe as possible with updated weather information over satellite or radio communication and accurate navigation with the latest charts and navigation software.
Navionics reseller in the Middle East and Africa regions
Navico Distributor in the Middle East And Africa regions
B&G distributor and service centre in the Middle East and Africa regions
Inmarsat, Thuraya and Iridium (L-band) airtime and hardware provider
Get a Quote
---
Marine Electronics
Current updated electronic charts and navigation equipment can secure a safe passage for your yacht.
XTRA-LINK offers a diverse array of B&G and Simrad chart plotters combined with Navionics charts and a wide range of satellite equipment.
Navico products– a full range of B&G chart plotters, sailing instrumentation and transducers.
Navionics – electronic charts with a dock to dock auto routing, Sonar charts, Sonar Chart live and Plotter sync functionality to assist with a safe passage at sea.
MSS services – Worldwide Mobile Satelite services for all your communication needs, whether it be Inmarsat, Iridium or Thuraya equipment.
Get a Quote
---
Satellite Services
To keep you mobile and in touch with the outside world.
In today's world of instant voice, email, messaging, fax and GPS navigation, satellite phones are a necessity for keeping in touch with family and loved ones.  XTRA-LINK is a Thuraya, Iridium and Inmarsat provider and has many years of experience with installation and commissioning satellite systems on yachts and help adventurers globally in their choice of communication equipment.
Thuraya – portable and fixed handsets for any application from Marine fixed units to IP67 water and dust proof portable handsets for the extreme adventurer.
Iridium – Global satellite coverage for extremely remote locations as the North and South Pole.
Inmarsat  – We provide a full range of Inmarsat land and marine equipment. The Sailor Fleet Broadband terminal has been used in the Volvo Ocean Race one of the most extreme world offshore races, to provide communication and onboard live video footage to millions of viewers during the race.
Installation and support – At Xtra-link we have certified Sailor and B&G engineers with experience on a wide range of Ocean going saling boats. 
Get a Quote
---
---