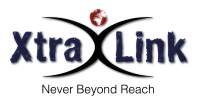 "Satellite communication just
saved the lives of my two teams."
Satellite Airtime Services
Xtra-Link provides airtime and bandwidth services for landmobile and maritime VSAT, Thuraya, Inmarsat and Iridium products. Plans are available to accommodate a variety of requirements based on your specific usage structure.
Xtra-Link can help you with selecting the right airtime or bandwidth plan for your needs and provide you with tools and information to assist you monitor and control usage.
Our in-house billing system comes with a rich set of features that enables you to streamline your billing processes and give an overview of your usage.
---
VSAT Airtime Plans
Xtra-Link provides VSAT bandwidth on I-direct and a Newtec platforms. Both contended services and dedicated bandwidth options are available.
As a Cobham certified service partner we have installed over one hundred V900 and V800 antennas which are considered the Rolls Royce of Vsat antennas.
We have very attractive prices over our maritime platform and over various satellites in the Africa and Mena region..
Get a Quote
---
Thuraya MBB (Maritime Broadband) Plans
With many plans and setup, you can select the best plot for your work or leisure.
Ranging from monthly to yearly subscriptions, Unlimited plan, Streaming IP service for for remote monitoring, Thuraya T2M scada services and much more.
Get a Quote
---
Mobile Satellite Network Plans
A variety of plans and programs for Iridium, Inmarsat and Thuraya satellite phones-prepaid and post-paid scenarios for more details please contact us.
Get a Quote
---
---